What are composite veneers?
Composite veneers are a popular cosmetic dental treatment with patients from Marylebone, Mayfair, Fitzrovia and throughout London. 
Made from a thin piece of composite material, composite veneers are gently attached to the surface of your tooth to change their look. Composite veneers are often used on the teeth at the front of your mouth which can completely transform your smile.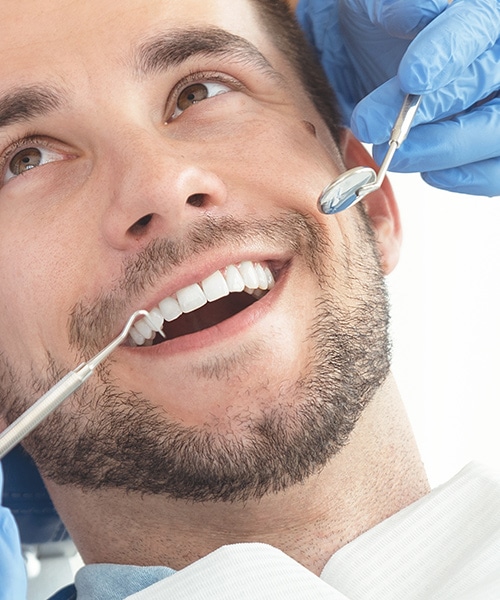 Composite veneers disguise a range of dental flaws including:
Chipped teeth

 

Cracked teeth

 

Dis-coloured or heavily stained teeth

 

Uneven teeth

 

Worn teeth

 

Gaps in teeth

 
Patients throughout Mayfair, Fitzrovia and Mayfair are opting for composite veneers to update how their teeth look quickly and painlessly. 
What is the process for composite veneers in Harley Street?
At your initial consultation we will discuss what you would like to change about your teeth and check on the health of your teeth and gums. We will discuss the benefits of composite veneers and whether they are suitable for you. 
At your next appointment, we will choose the colour of your composite veneer based on the natural colour of your teeth. 
The surface of your tooth will then be prepared. We will etch at the surface of your tooth which ensures that the composite veneer will adhere to your tooth effectively. 
A composite glue is then applied to your tooth and this will be cured to your tooth using a special light. 
Finally, the composite veneer will be applied to your tooth surface which covers it completely giving your tooth a natural new look. 
Why choose Rod McNeil & Associates for Composite Veneers?
There are many reasons why patients throughout Marylebone, Fitzrovia, Mayfair and throughout London choose Rod McNeil and Associates in Harley Street for Composite Veneers:
Our team of dental specialists are highly qualified and have a wealth of experience. Principal Dentist Dr Rod McNeil & Associates and has treated thousands of patients for Composite Veneers.
We believe in using the most modern technologies and up to date techniques which ensure you receive a premium service.
We offer different specialist areas of dentistry within one practice so that we can offer a comprehensive service to you.
Thousands of patients including top celebrities are thrilled with the results of their treatments at Rod McNeil and Associates.
★★★★★
I HAVE RECOMMENDED 31 HARLEY STREET TO ALL MY FRIENDS AND CLIENTS
Rod McNeil and his team truly offer the best dental care in London. I tried several other practices previously with mixed results. When you try this team however, I defy you to ever think about going elsewhere. Their hygienists are sensational (care, accuracy, equipment, expertise). All of this on the Harley Street, at very reasonable rates. Great personalities also. Keep up the Sterling work!
★★★★★
ROD IS QUITE CONCEIVABLY THE BEST DENTIST IN LONDON.
I have been under his care for some 20 years now and it would be difficult to imagine how I could have been being looked after better. He is the embodiment of professionalism and I would recommend him to anyone without a moment's hesitation.
★★★★★
I COULDN'T RECOMMEND THIS PRACTICE AND THEIR STAFF HIGHLY ENOUGH!
I've been to this practice twice for hygiene appointments with Kelsey, she was great and did a thorough job. I was nervous in the chair but she did amazing to keep me calm and made sure I was comfortable. The practice's Covid procedures also made me feel very safe.
Book your consultation for Composite Veneers
What are the benefits of Composite Veneers in Harley Street?
There are many reasons why patients from Fitzrovia, Marylebone, Mayfair and throughout London are opting for composite veneers: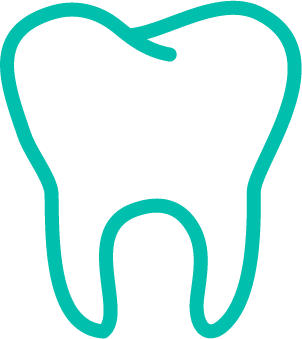 You'll get instant results with composite veneers – you can leave the dental surgery in Harley Street with a stunning new smile.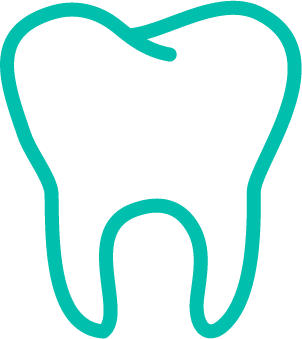 Composite veneers are custom made to fit your teeth and match the colour of your other teeth so they look natural and will blend in.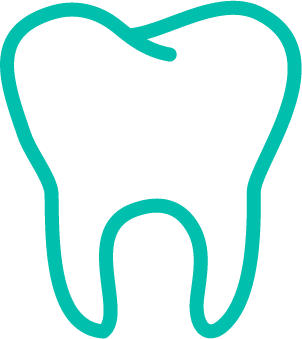 Composite veneers sit over the top of your other teeth so there's no need to remove teeth.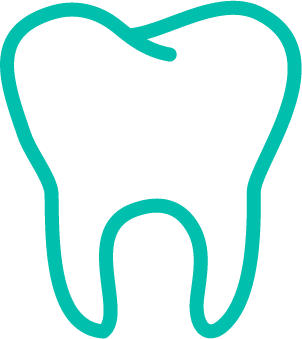 This is a painless and non-invasive cosmetic dental treatment with no need for injections, drills or anaesthetic.
Frequently asked questions about Composite Veneers
What is the difference between composite veneers and composite bonding?
Both treatments disguise dental flaws such as dis-colouration or uneven teeth. The difference is in the application of the composite resin on the tooth. Composite veneers use a layer which completely covers the tooth and for this reason it is often used on the teeth at the front of the mouth and gives a distinct transformation. Composite bonding moulds the composite material on to the tooth to change the appearance and tends to cover just part of the tooth.
Will composite veneers ruin my teeth?
No, composite veneers will not damage your teeth. They add an extra layer of protection and help make them resistant to staining. Composite veneers are a reversible treatment so they can be removed if you change your mind.
How long do composite veneers last?
At Harley Street, we say that composite veneers usually last between 3 and 10 years. With care and good oral hygiene, you can help to prolong the life of composite veneers.