What are dental implants?
Dental implants are permanent replacement for missing or failing teeth. We have treated thousands of patients with dental implants from Mayfair, Marylebone, Fitzrovia and throughout London. 
If you have a single missing tooth or several missing teeth or perhaps if you have teeth that are in poor condition, you might find that you lack confidence to smile. Dental implants will replace gaps and teeth in bad condition allowing you to eat, speak, smile and live your life as usual.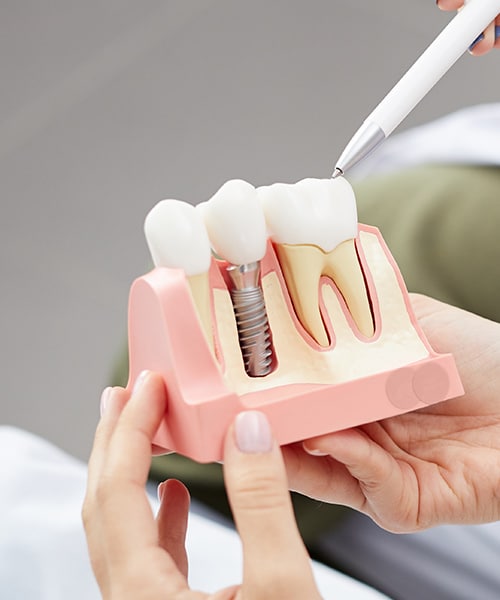 What are the dental implant treatments available in Harley Street?
At Rod McNeil and Associates in Harley Street, London, we offer several dental  implants treatments that will change how your teeth look.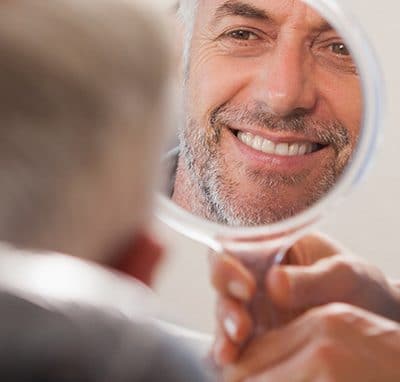 All-on-4 dental implants replaces many missing teeth and is a good option for those patients from Marylebone, Fitrovia, Mayfair and throughout London who have failing teeth, have very few teeth, or no teeth left at all.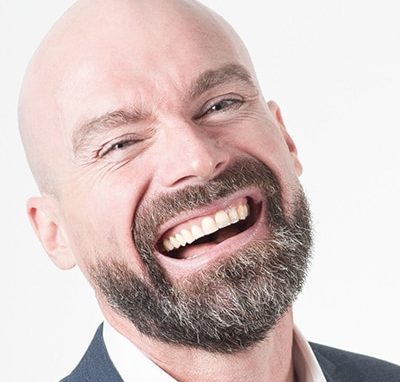 Dental implants are a permanent, secure and natural looking replacement for missing teeth. Dental implant surgery has a high rate of success but an estimated 5 to 10% of dental implants fail either immediately after the dental implant surgery or later. 
What is the process for dental implants?
At Rod McNeil and Associates in Harley Street, there are 5 steps in the process for dental implants: 
Initial consultation 
At your first meeting, we will examine the health of your teeth, mouth and gums. We will also take X-rays, photos and possibly scans of your teeth. We will talk through the process for dental implants, what is involved and whether you are a likely candidate for dental implants. 
Dental implant surgery 
At the dental practice in Harley Street, London, you will be made comfortable before given a local anaesthetic so that your mouth is numb. If you have a tooth or several teeth which need to be removed, they will be gently extracted at this point. 
Next, the titanium metal rod will be gently placed into your jawbone and then the abutment and crown will be fitted. You may well be fitted with a temporary crown at this stage. If so, your permanent crown will be custom-made for you and fitted at a later date.  
You will leave the dental surgery in Harley Street once the surgery is finished with no gaps and a new replacement tooth. Many patients take a day or two to recover before resuming their usual routines and going back to work.  
Healing Period 
Your mouth and gums may feel a bit sore for the next couple of days, during which time we recommend you take paracetamol. 
The dental implant will take between 2 and 6 months to fuse with your jawbone. We will see you at the end of this period to ensure the dental implant surgery has been a success. 
Restoration is Fitted 
At the end of the official healing period, we examine your mouth, teeth and gums. You will be given your custom-made crown at this stage too. 
Maintenance 
Keeping your teeth, gums and dental implant well looked after is essential for your oral health and to ensure the longevity of the dental implant. 
Ensure you brush and floss your teeth regularly along with making regular appointments for the dentist and hygienist. With good care, your dental implant can last a lifetime. 
Why choose Rod McNeil & Associates for Dental Implants?
There are many reasons why patients throughout Marylebone, Fitzrovia, Mayfair and throughout London choose Rod McNeil and Associates in Harley Street for Dental Implants:
Our team of dental specialists are highly qualified and have a wealth of experience. Principal Dentist Dr Rod McNeil & Associates and has treated thousands of patients for Dental Implants.
We believe in using the most modern technologies and up to date techniques which ensure you receive a premium service.
We offer different specialist areas of dentistry within one practice so that we can offer a comprehensive service to you.
Thousands of patients including top celebrities are thrilled with the results of their treatments at Rod McNeil and Associates.
★★★★★
I HAVE RECOMMENDED 31 HARLEY STREET TO ALL MY FRIENDS AND CLIENTS
Rod McNeil and his team truly offer the best dental care in London. I tried several other practices previously with mixed results. When you try this team however, I defy you to ever think about going elsewhere. Their hygienists are sensational (care, accuracy, equipment, expertise). All of this on the Harley Street, at very reasonable rates. Great personalities also. Keep up the Sterling work!
★★★★★
ROD IS QUITE CONCEIVABLY THE BEST DENTIST IN LONDON.
I have been under his care for some 20 years now and it would be difficult to imagine how I could have been being looked after better. He is the embodiment of professionalism and I would recommend him to anyone without a moment's hesitation.
★★★★★
I COULDN'T RECOMMEND THIS PRACTICE AND THEIR STAFF HIGHLY ENOUGH!
I've been to this practice twice for hygiene appointments with Kelsey, she was great and did a thorough job. I was nervous in the chair but she did amazing to keep me calm and made sure I was comfortable. The practice's Covid procedures also made me feel very safe.
Book your consultation for Dental Implants
What are the benefits of Dental Implants in Harley Street?
Patients from Fitzrovia, Marylebone, Mayfair, and throughout London are choosing dental implants because:
You no longer need to live with missing teeth or teeth that are in bad condition.
Dental implants are a more convenient and natural choice than dentures. You don't have to worry about which foods to avoid or having to remove your teeth each night.
You will get a natural looking smile and lovely looking teeth with dental implants.
Dental implants will protect the health of your other teeth and relieve any pain or discomfort that you may have with missing teeth.
Frequently asked questions about Dental Implants
Is everyone suitable for dental implants?
Most people who are in good health are suitable for dental implants. We check your teeth, gums and oral health thoroughly and discuss your general health too. Certain medical conditions and some medication may affect the success of dental implant surgery, and we will discuss this at the initial consultation. We x-ray your jaw to check that you have sufficient bone to support the dental implant. If we find that you have insufficient bone, we can discuss bone grafts to support dental implants.
How long does it take to get a dental implant?
Every patient is different, but usually, a single dental implant will take about an hour to place. Certain factors will affect the length of dental implant surgery including your oral health, if you need to have any teeth removed and whether you have sufficient bone in your gums to support a dental implant.
Are dental implants safe?
The dental implant procedure has been performed for over 50 years and have an established story of success in most patients. We would recommend that you choose a qualified dental practitioner such as Rod McNeil and Associates who has a wealth of experience in dental implant surgery.