Lingual braces are a form of fixed brace to straighten teeth but are fixed to the back of your teeth instead of the front. This makes them inconspicuous and a discreet way to straighten teeth that are practically invisible to everyone else.
Patients from Marylebone, Fitzrovia, Mayfair and throughout London are choosing to straighten teeth with lingual braces because they are offer a great cosmetic alternative to the usual fixed braces.
The term lingual braces refer to the fact that these braces sit by the tongue and the palate. Lingual braces are also sometimes known as hidden braces or incognito braces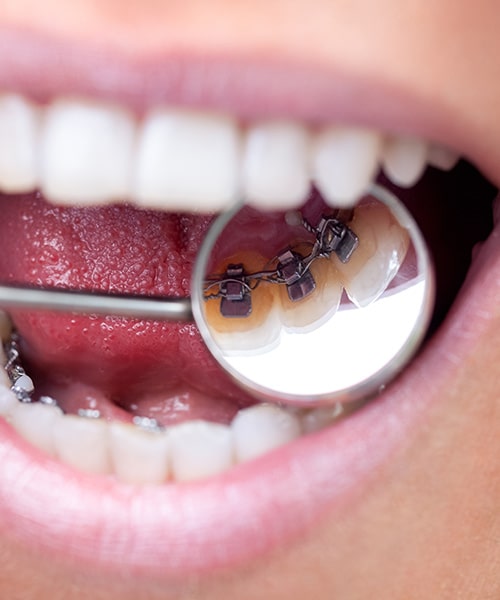 Just like traditional fixed braces, lingual braces can be used to:
Straighten crooked teeth
Space out overcrowded teeth
 Correct protruding teeth
Close unwanted gaps
Correct most bite problems
How do lingual braces work?
At our first consultation in Harley Street, London, we will examine your teeth and oral health. We will discuss what you would like to change about your teeth and determine if you are suitable for lingual braces.
When you are ready to go ahead with treatment, we will take impressions of your teeth. This is a painless process that provides us with a mould of your teeth which we use to make your customised lingual braces.
Once your lingual braces are ready, we will invite you back into the practice at Harley Street to fix the hidden braces to your teeth.
First, the customised brackets will be cemented on to the backs of your teeth. Next, the bespoke wires are fitted to connect the brackets. It is the wire that forms the gentle yet constant pressure that helps to move your teeth into the correct position.
You will need to visit your orthodontist in Harley Street on a regular basis to have the wires tightened and adjusted until you reach the end of your treatment.
Why choose Rod McNeil & Associates for Lingual Braces?
There are many reasons why patients throughout Marylebone, Fitzrovia, Mayfair and throughout London choose Rod McNeil and Associates in Harley Street for Lingual Braces:
Our team of dental specialists are highly qualified and have a wealth of experience. Principal Dentist Dr Rod McNeil & Associates and has treated thousands of patients for Lingual Braces.
We believe in using the most modern technologies and up to date techniques which ensure you receive a premium service.
We offer different specialist areas of dentistry within one practice so that we can offer a comprehensive service to you.
Thousands of patients including top celebrities are thrilled with the results of their treatments at Rod McNeil and Associates.
★★★★★
I HAVE RECOMMENDED 31 HARLEY STREET TO ALL MY FRIENDS AND CLIENTS
Rod McNeil and his team truly offer the best dental care in London. I tried several other practices previously with mixed results. When you try this team however, I defy you to ever think about going elsewhere. Their hygienists are sensational (care, accuracy, equipment, expertise). All of this on the Harley Street, at very reasonable rates. Great personalities also. Keep up the Sterling work!
★★★★★
ROD IS QUITE CONCEIVABLY THE BEST DENTIST IN LONDON.
I have been under his care for some 20 years now and it would be difficult to imagine how I could have been being looked after better. He is the embodiment of professionalism and I would recommend him to anyone without a moment's hesitation.
★★★★★
I COULDN'T RECOMMEND THIS PRACTICE AND THEIR STAFF HIGHLY ENOUGH!
I've been to this practice twice for hygiene appointments with Kelsey, she was great and did a thorough job. I was nervous in the chair but she did amazing to keep me calm and made sure I was comfortable. The practice's Covid procedures also made me feel very safe.
Book your consultation for Lingual Braces
What are the benefits of Lingual Braces in Harley Street?
There are many reasons why patients from Mayfair, Marylebone, Mayfair and throughout London are choosing to straighten teeth with lingual braces: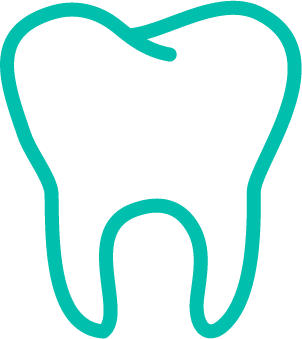 Hidden braces straighten teeth discreetly. This fixed brace is applied to the back of your teeth making them very hard to see by other people.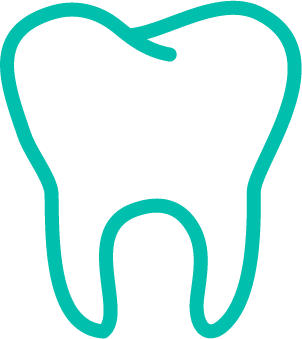 Lingual braces are a form of fixed dental brace which means they straighten teeth very precisely, making them a good option for severe orthodontic cases.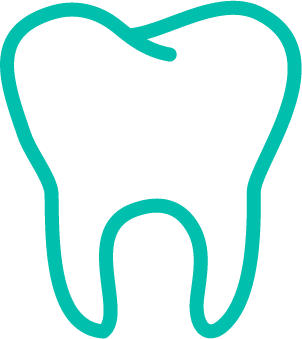 Incognito braces are cemented to your teeth for the duration of your treatment meaning there is no chance of them being lost or broken like the modern removable braces.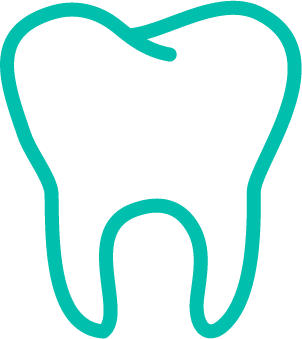 The brackets for your lingual braces sit behind your teeth so any marks or discolourations from the brackets will be unnoticeable.
Frequently asked questions about Lingual Braces
Who can wear lingual braces?
Lingual braces are suitable for most adults who want to straighten teeth discreetly. Hidden braces are a particularly good option if you play contact sports like rugby or if you play a wind instrument such as a flute. Patients with a severe overbite may not be suitable to wear lingual braces as your bite may cause the brackets to break off from the back of your teeth. We recommend that you book a consultation to check that you are suitable to wear hidden braces with our professional team.
Will I get a lisp with hidden braces?
Most patients in London find that any form of dental brace affects their speech to begin with whilst you adapt to something new and different in your mouth. You will probably find for the first few days of wearing an incognito brace that you develop a lisp. This is because the brackets are close to your tongue and will affect your speech. This will soon settle down and once you have adjusted to wearing the lingual brace, your speech will return to normal.
How long do lingual braces take to straighten teeth?
This depends upon how severe your orthodontic case is. Some patients take just a few months of wearing incognito braces and others can take up to 2 years. Whatever the duration of your treatment, you should start to see a difference with your teeth in just a few months of wearing hidden braces.